May 6 2013
2
06
/

05
/

May
/

2013
18:38
Blog by www.Moduvated.com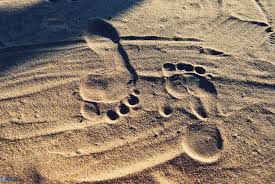 Exercise and a healthy diet is a lifestyle; it's a way of being, not just something you magically arrive at one day. Nothing feels as good as the empowerment that comes with the decision to 'change', no matter what that happens to be for a person. The first steps to achieve take life by setting goals and working hard towards them… but it is more about creating the passion to 'live a life' where confidence builds, self-esteem blossoms and a new phase of life begins where the other one ends.
When Alberto Valázquez Cota first decided to accept the ModuVated Boot Camp Challenge, he knew exactly what he wanted to achieve, 'to lose weight as quickly as possible'. But, what he didn't anticipate was the rewards that came along the way step-by-step as he neared his goals. He had never before, in his thirty-nine years, envisioned himself doing the style of workout routine such as the one he was about to begin this past January 2013. After three months of sand and sweat along with every combination of squats, push-ups and planks imaginable, he has found himself addicted to the 'after feeling' as well as the desire to go after even more. "When you find a trainer like Modu whose presence alone speaks, things seem even more achievable. He pushes you in a way that you want to follow him." Alberto also feels that the ModuVated team of professionals, especially Isabelle Gagnon (ModuVated Health Coach) played a huge role in his success these past few months. "I have never before met a nutritionist more professional and with such a passion and knowledge of her field of work…her motivation lead me to achieve the results that I achieved in such a short time. "
Isabelle assures, that Alberto "has been someone with a no excuse attitude from the start. His strong resolve to make the lifestyle changes required to lose the excess weight and feel better, lead him to commit to exercise 5 times a week, bi-weekly health coach visits, drastically decrease the sugar in his diet and increase vegetables and fruits." With this dedication, after the short two-month challenge, Alberto lost an amazing 17 pounds on the scale and a pure fat loss of 7.6%.
To be inspired and motivated isn't enough to change AND MAINTAIN a healthy lifestyle. You have to have a strong enough "why", a reason that will fuel your desire to change. Alberto's "reasons to change were bigger than his need to change, and his outstanding progress and results speak for themself." We know that we haven't seen the last of him and that this is only the beginning. Although Alberto's journey is still in the initial phases, he is dedicated to continue to take steps in the right directions. Alberto says, "I know that I will achieve all that I need to with the help and support of Modu, Isabelle and the entire team. Gracias Modu, gracias Isabelle and gracias Moduvated Team."
Blog written by www.moduvated.com