May 2 2011
2
02
/

05
/

May
/

2011
20:11
I have a love affair with Kale. I call Kale, the "Super Rock Star" of vegetables!! I give Kale such importance...such a reverence that I spell it with a capital K!!
Eating Kale is like taking all your vitamins and minerals in one cup!! How convenient, inexpensive...and all natural!! And if you juice it, you get 100% absorption of this highly nutritional green serum in your blood...makes for real happy cells!!
When Kale is in season, we should have it every single day!! Aside from juicing Kale, or adding it to different dishes to enjoy, I have a simple Kale salad recipe that is so good; it will make you crave it even for breakfast!!
On my way to Flora Farm to get a "large" supply of it for the week!!
Why don't you join me...from where ever you are!!:)
Let's Kale it!!!
Yours in vibrant health,
Isabelle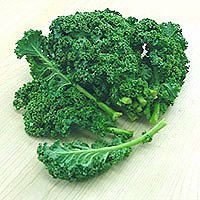 P.s. If you wish to receive my Simple Super Kale salad recipe, simple send me a note